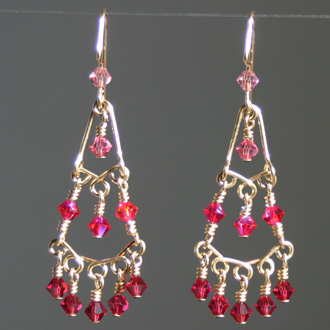 2 Tier Chandelier
2-1/4"
$40.00
4 shades of pink Swarovski bicones on 2 tier chandelier earrings in gold-filled wire. Can also be made with round Swarovski crystals for the same price.
You can also see I've done this design in silver with goldstone and silver with Czech Firepolish Crystals.
This design made in silver with Swarovski bicones or rounds is $30.00.