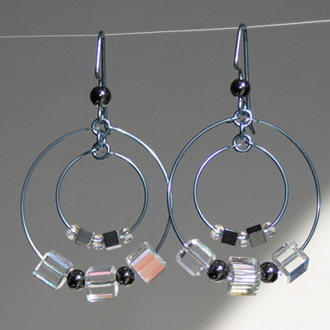 AB Crystal Cubes and Hematite Rounds on Steel Blue Hoops
Chinese clear AB crystal cubes with hematite beads on steel blue niobium hoops and earwires.
This is a design I might be able to replicate, depending on how long these hoops remain available at the vendor where I found them. Contact me if you're interested in something like this design.