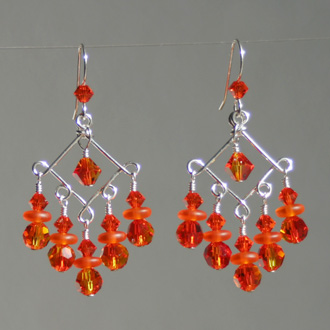 Andrea Oranges
This design used Swarovski crystals, Czech spacers, and all Argentium wire work.
I wouldn't make another pair exactly like these, since these were a gift designed specifically for a friend, but many variations are possible with this frame design. Of course, the price will vary depending on the specifics of each custom design.
Here's another pair I made with this same frame but using different beads for a very different look.