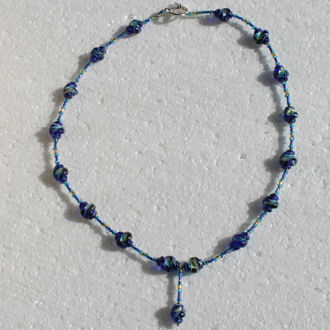 Blue Twisty Bead with Aqua Foil
20-1/2 + 1-1/2"
This necklace features cobalt twisted beads with aqua and yellow foil and a combination of seed beads.
I don't have any more of these beads in this color, but I do have them in green, and I may still be able to obtain similar beads. Contact me about what you're looking for and I'll see what I can do.