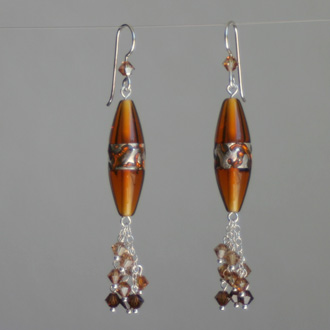 Big Topaz Silver Band with Drops
2-3/4"
Several different length pieces of sterling chain finished with Swarovski crystals dangle below a lampwork Czech bead.
I cannot get these particular main beads anymore, but many custom variations based on this general idea are possible. If you have an idea similar to this you'd like to have made, contact me about what you're looking for and I'll see what I can do.