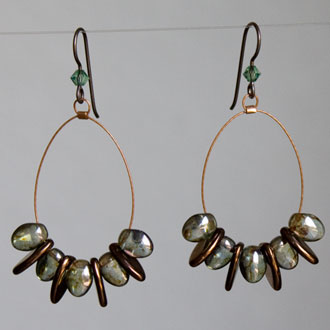 Green and Bronze on Stringing Wire
2-3/8"
Inspired by the Bronze Hoops with Green earrings, I made this design with copper beading wire instead of the niobium hoops.
Many custom variations based on this general idea are possible. If you have an idea similar to this you'd like to have made, contact me about what you're looking for and I'll see what I can do.