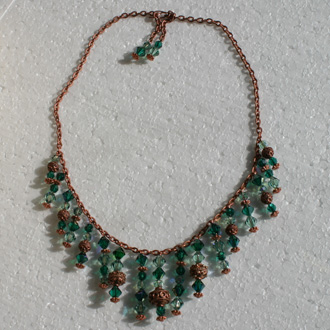 Green Crystal Copper Necklace
22-1/2"
This necklace is the very first thing I made when I started making jewelry. Yeah, it's more than a little over the top, so I don't have many opportunities to wear it, but I like it. I love the combination of copper chain and beads and green crystals. I made an S-clasp so it can be worn at different lengths.
If you're interested in a custom design based off this idea,
contact me
about what you're looking for and I'll see what I can do.