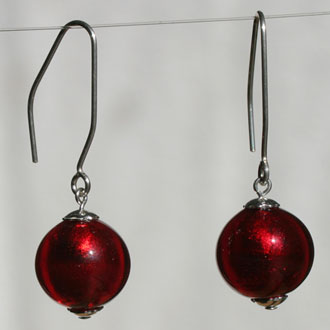 Murano Balls on Inverted V Earwires
1-5/8"
Large dark red Murano beads with sterling silver bead caps hang from a long inverted V style sterling silver earwire that I made.
I bought these particular beads at a show and don't have any more of them. If you're interested in seeing if I can make more earrings like this contact me about what you're looking for and I'll see what I can do.