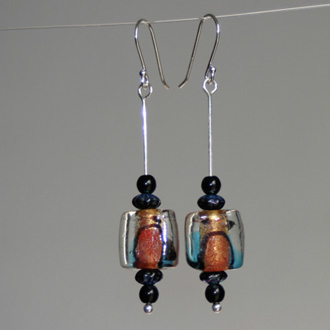 Multicolor Squares Earrings
2-1/4"
Gold foil center square with aqua, red, and black patterns, black rounds, and black AB rondelles on all sterling silver wires.
I don't have any more of these specific square beads, but I may still be able to obtain similar beads, or this general design could work with a lot of different beads. Contact me about what you're looking for and I'll see what I can do.