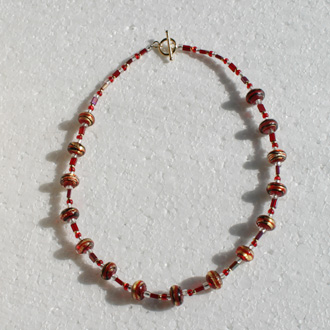 Red Gold Foil Cushion Necklace
18"
Swirled red, gold, and black cushions are combined with a variety of red, gold, and clear seed beads.
I don't have any more of these particular beads, but I may still be able to obtain similar beads. Contact me about what you're looking for and I'll see what I can do.