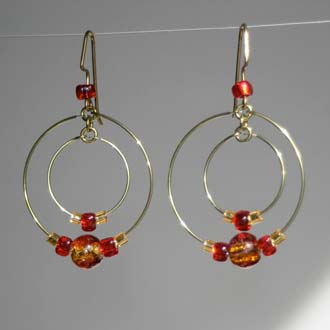 Yellow Rings with Red Beads
2-1/4"
Red/yellow foil bead and red and gold seed beads on yellow niobium hoops and earwires.
This is a design I might be able to replicate, depending on how long these hoops remain available at the vendor where I found them. Contact me if you're interested in something like this design.