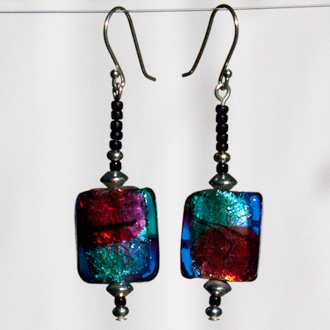 Red Blue Teal Rectangle Earrings
2"
I made these earrings to go with the Red Blue Teal Necklace. I actually made two different pairs of earrings to go with the necklace. See the Cushion pair too.
I don't have any more of these particular beads, but I may still be able to obtain similar beads. Contact me about what you're looking for and I'll see what I can do.