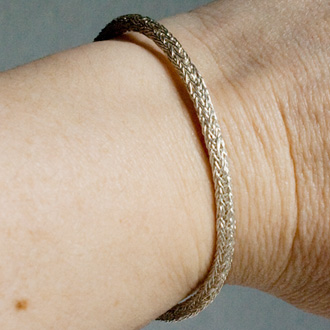 Woven Chain Bracelet
7-1/4"
This was a smaller piece that broke off when I wove chain from 26 gauge fine silver wire with a crochet hook. Eventually I got around to making a clasp for it from sterling tubing and 14 gauge sterling wire.
I also made a necklace from the longer piece of this woven chain, which I made so it could be worn alone or with a pendant I put together.